Increase in value
180%
in 10 yrs
No other chronograph is as coveted on the current watch market as the Rolex "Daytona". This hype is of course no accident.
History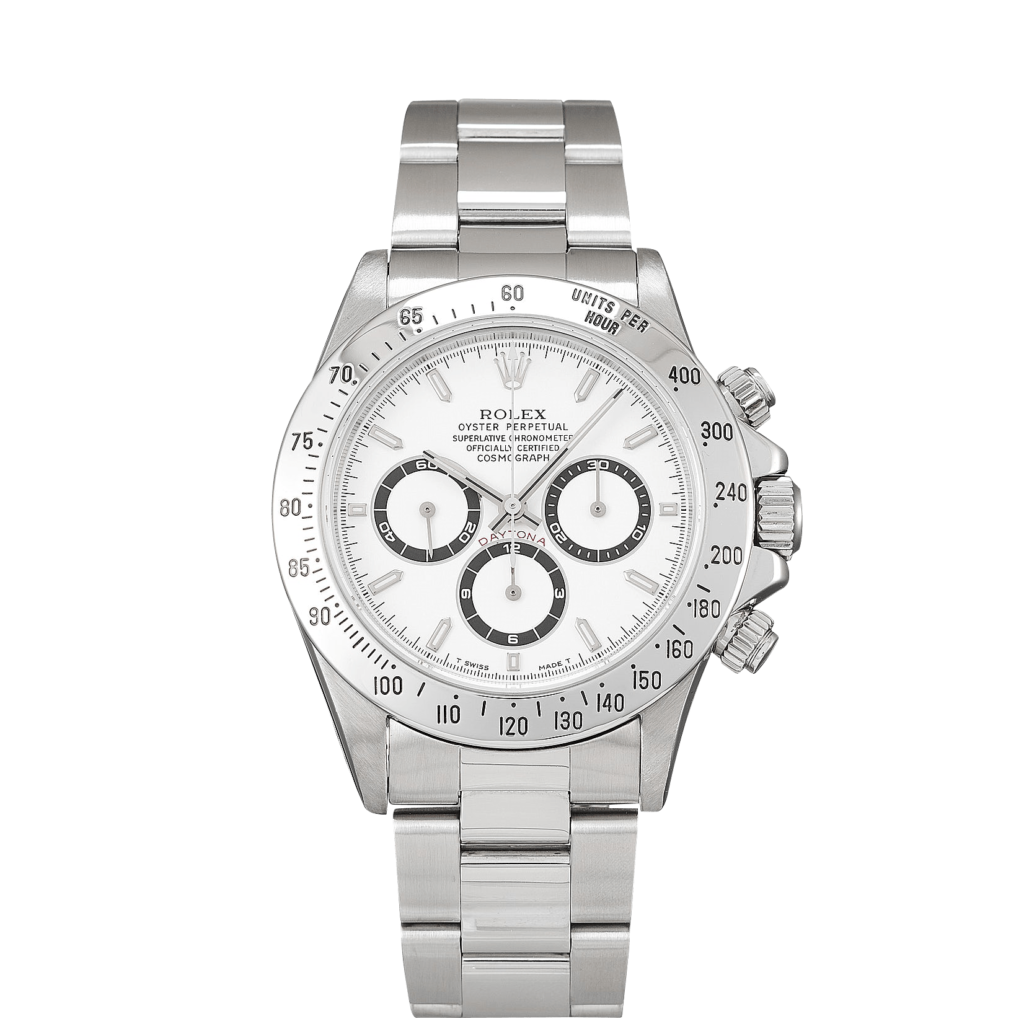 Rolex - Cosmograph Daytona "Zenith"

Rolex isn't known for making big changes. Each year, when the watchmaker releases new products at the Baselworld fair, incremental steps in model variations have generally been the rule. But as with every rule, there are exceptions, like the Rolex Cosmograph Daytona Zenith, reference 16520. Since its release in 1988, the watch has shaped Rolex's entire future, and it has created a collectors' niche unlike any other in timekeeping.

Before 1988, the Daytona was already legendary. It was first designed for racecar drivers (it's named after the famous Floridian race), and has been a favourite of many celebrities, most notably actor and racer Paul Newman. The Daytona Zenith was a game changer, however, because it was the first Daytona model outfitted with the automatic winding technology the watchmaker had first deployed in the "El-Primero" watch.

The Daytona Zenith's alchemic combination of mythos, cutting edge tech, and timeless design has made it one of the most sought-after watches in the world. The value of this watch has risen markedly over the past five years, and continues to do so steadily.
Fully documented history is available
Documents and Specifications
Value appraisal by official certifier