Increase in value
436%
in 10 yrs
There is something about this car that feels perfect.
History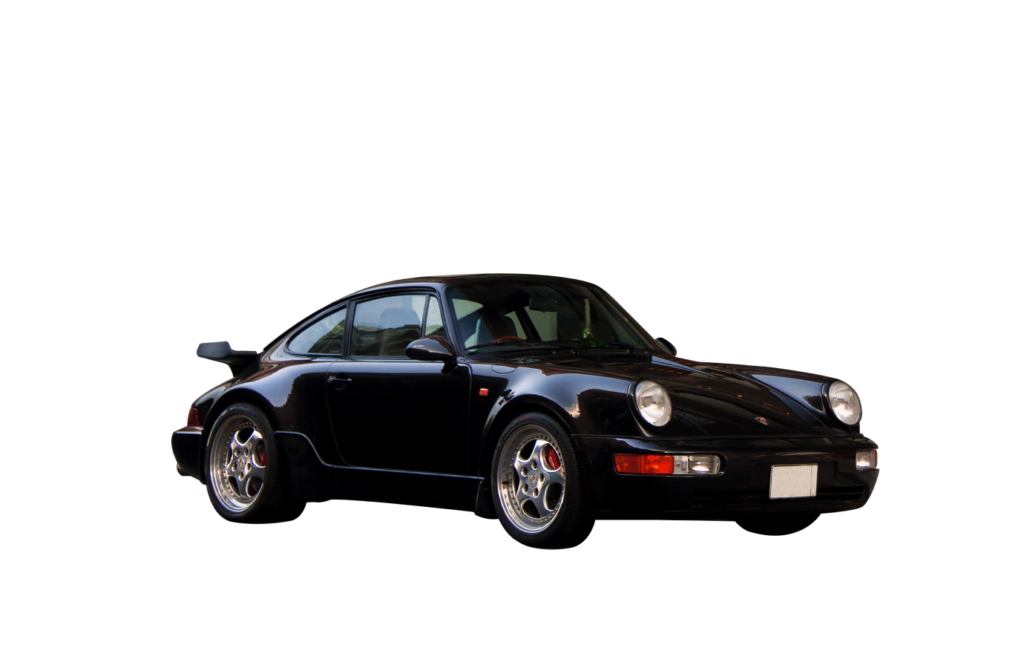 The Porsche 964 is the code name for all Porsche 911s manufactured between 1989 and 1994. When it first appeared, the 964 quickly earned a reputation as futuristic, fun to drive, and fast as hell. All the 964 Porsches are distinguished by their ostentatious—yet gorgeous—spoilers that extend toward the sky after 50 mph.

Initially, the 911 Turbo models inherited a refined version of the 3.3-liter engine from the 930, producing 320 horsepower. But for 1993 and 1994, the Turbo 3.6 was introduced; with a stronger 360-hp engine. These 964 models are the most sought-after. All in all, fewer than 1,600 were made. Today, the 964 is beloved for its refined ride, thanks to coil springs and shocks in back, as well as its full-length center console, and height-adjustable leather seats. When combined with the 964's excellent performance, these comforts make for a near-perfect car.

The 1994 Porsche 964 is probably the most underrated movie car there is. Why make this claim? Because it was with this car that legendary action director Michael Bay set the tone of his entire career. Bay's 1995 debut—Bad Boys, starring Will Smith and Martin Lawrence—literally opens with a closeup of a 1994 Porsche 964's wheel, overlaid with the propulsive purr of its engine. The following scene introduces Will Smith's character, who turns out to be charismatic, flashy, loud, yet incredibly skilled… but we knew all that already, because he drives a 1994 Porsche 964.
Fully documented history is available
Documents and Specifications
Value appraisal by official certifier