Increase in value
340%
in 10 yrs
It would be fair to say that the Patek Philippe Nautilus is *the* most sought after steel sports watch of my lifetime.
History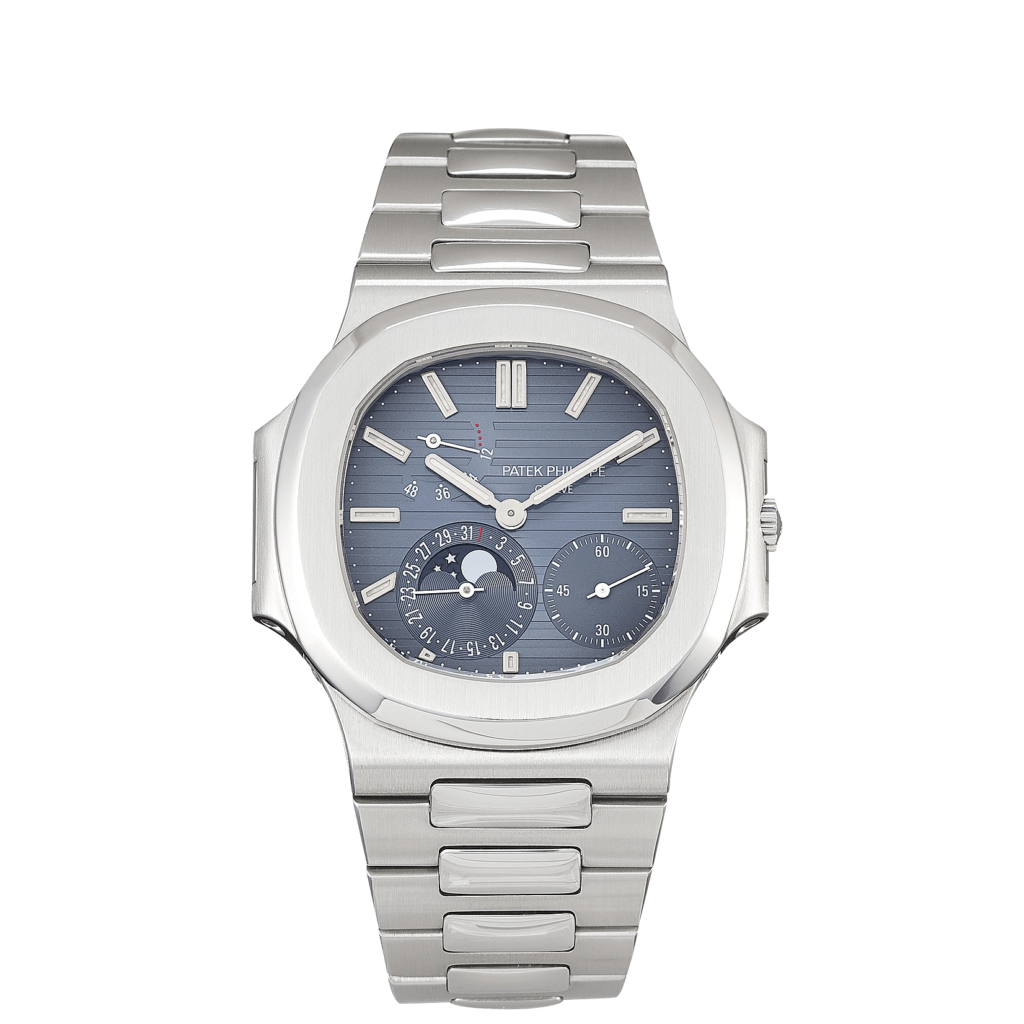 Patek Philippe - Nautilus "Rare Four Dot"

The Nautilus was named after Captain Nemo's vessel in Jules Verne's famous 1870 novel, 20,000 Leagues Under the Sea. Its origin can be traced to 1974 when it was sketched on a napkin while Gerald Genta, the world's most iconic watch designer, at a restaurant in Basel. Since then, the Nautilus has become a veritable horological icon thanks to its pioneering role amongst high-end, luxury sports watches.

There have been many variations of the Nautilus since it first appeared in 1976. This one, the Nautilus 3712, is the predecessor to the legendary 5712. This particular 3712 is special because it features the rare four dot power reserve indicator, the iconic detail that gives the 5712 its nickname: "Four Dot". This only appeared in the second series 3712s, which are exceedingly rare, and accordingly trade at a premium to the standard 3712.

When Patek Philippe first released the 3712 in 2005, it was the most complicated Nautilus ever made by the Geneva Manufacturer. Not only does it feature the four-dot power reserve indicator, it's also the first Nautilus to feature the base calibre 240, with a micro rotor. It was this model, which was in production for less than 12 months, that provided the blueprint for the 5712/1A.
Fully documented history is available
Documents and Specifications
Value appraisal by official certifier