Senior Product Owner (m/f/d)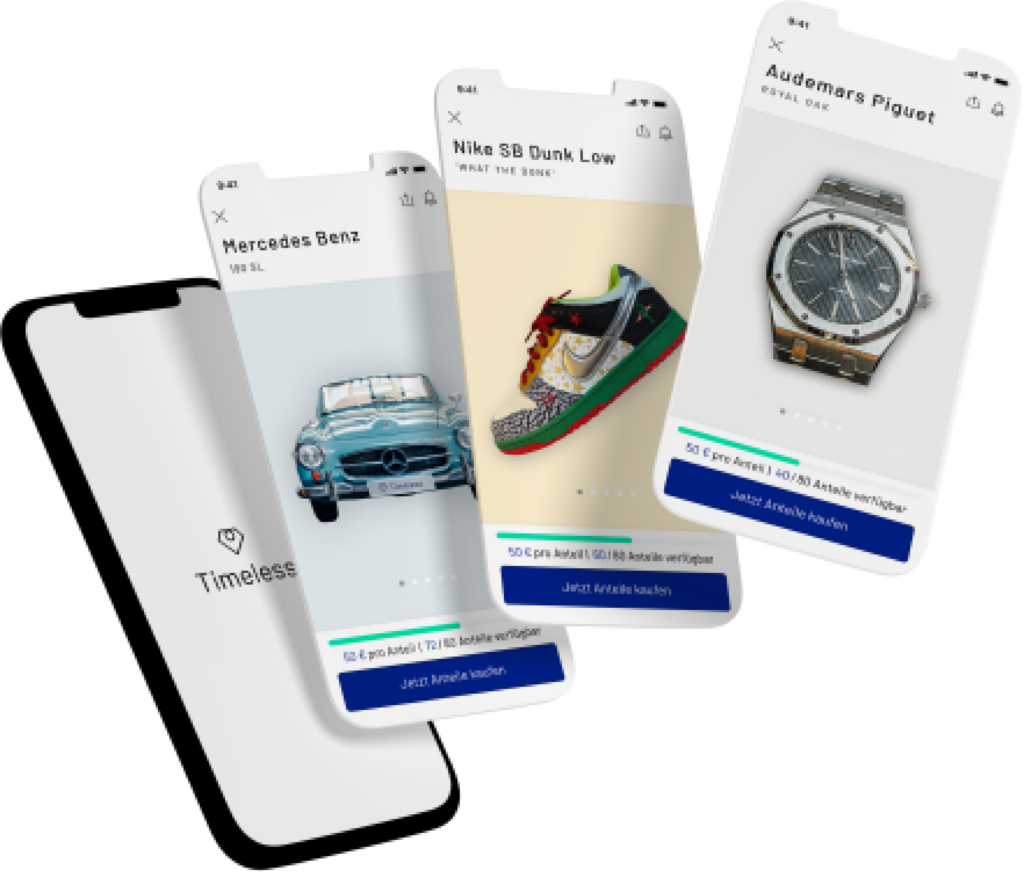 Timeless is a platform where you can buy limited shares of exclusive assets, such as rare sneakers, watches, and luxury cars, and profit from their performance. Help us grow and develop this great product for the 21st century. Invest in #thingsyoulove.
We are looking for a product superstar to ramp up and develop our product further and turn Timeless into one of the best Fintech products in the market – one that creates trust with our users and that future competitors will envy.
What you can expect from the role:
Together with the Founders Team, you support drafting a long-term vision and strategy for our product and take ownership of translating it into a product roadmap, ensuring product goals are aligned throughout the company
You will work in a cross-functional team and manage different stakeholders, including analytics, design/user experience, engineering, marketing and senior leadership
You are responsible for turning data insights into actionable outcomes to the ultimate customer
You will work  in an Agile environment and continuously review business needs, refine priorities, outline  milestones and deliverables, and identify opportunities and risks
You are responsible for maintaining an up-to-date and prioritised product backlog and translating  product roadmap features into well-defined product requirements including features, user stories, and acceptance test criteria
You prioritize and maintain a sprint backlog while considering different stakeholder requirements and tracking/reporting features performance post-launch 
You collaborate closely with the Design team on our product's functional design process based on your experience, user needs and our technology
You extend our product and portfolio analytics capabilities, setting up a framework that allows us to quickly respond to changes in the market and customer behaviour, evaluate profitability and gain insights into loss experience
What we want to see in you:
4+ years of work experience in a product related role – ideally specific experience with mobile app products 
You are data driven and constantly up-to-date with new trends in the financial world, strongly regulated environments
You have an entrepreneurial mindset and demonstrated ability to achieve stretched goals in an innovative and fast-paced environment, while building extensible and scalable solutions
You are data-driven and outcome-oriented and able to articulate the desired outcome and work together with the team to achieve it 
Ideally you are passionate about ecommerce and/or fintech products and knowledgeable about best practices in the financial market 
What you can expect from us:
Team spirit: No divas and flat hierarchies! 
Grow together: We are growing and you will grow with us! How? With a challenging environment and an international team that will support you in everything
Personal Development: A dedicated personal development budget (150€/month) for trainings, workshops and courses 
The #newnormal: flexible working hours and a hybrid or fully  remote work setup that can be adapted to your personal needs
Remote support: initiatives to support you working remotely, including providing you with what you need to improve your home office environment, as well as weekly team games 
Startup perks: Regular virtual team events and surprise packages delivered straight to your address
An engaging team, working together on a product we all love 
If that sounds like a perfect match for you, please contact Camila Sarmanho (HR Manager) at jobs@timeless.investments